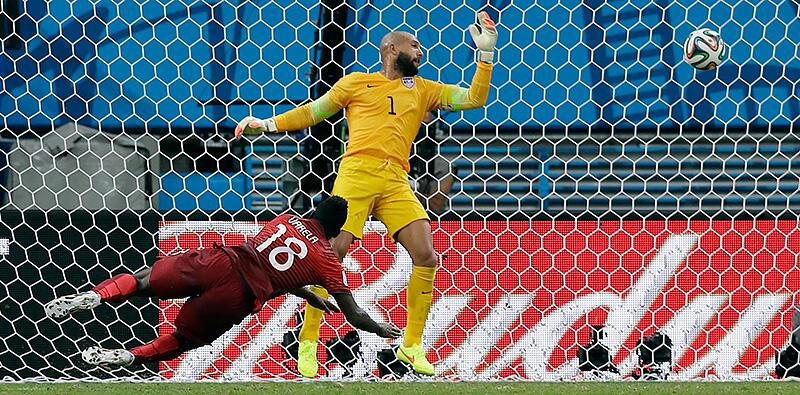 What the hell just happened? What seem to be a miraculous comeback and all-time high for the US soccer team and its fans ended up in a disappointing tie. With 5 minutes of stoppage time added Portugal's superstar, Cristiano Ronaldo, laid out a perfect kick to Silvestre Varela who was crafty enough to headbutt the winning goal past Tim Howard with literally 10 seconds left in stoppage time. Take a: look


"Now we have to go out and beat Germany, that's what we have to do," U.S. coach Jurgen Klinsmann said. "We have to play Germany, we have one less day to recover, we played in the Amazon, they played on a place with less travel. We have to do it the tough way."
There is no reason to be somber about the results. The United States soccer team is playing enthusiastic and meaningful soccer and the important thing is they live to play another day. The drama continues Thursday as United States competes against Germany on at the same time Ghana and Portugal play.
Bottom line is, our country should be proud of every single one of these guys on the #USMNT leaving it all out on the field like always.
— Alecko Eskandarian (@alecko11) June 23, 2014
Follow us on Twitter - KCMAC38 kcmac38