credit Corey Sipkin/New York Daily News
The reason why the Atlanta Braves are the leaders in the National League East contributes to timely hitting, good pitching, and excellent defense. With the game on the line Monday night, the Braves were up by a run against the New York Mets in the ninth inning. The Mets were batting with two on and two outs, with Justin Turner at the plate trying to tie the game. Braves closer, Craig Kimbrel throws a 1-0 pitch to Turner and he smokes a line-drive headed to the gap. What looked to be a extra-base hit ended up being on heck of a catch! Take a look at the game saving catch.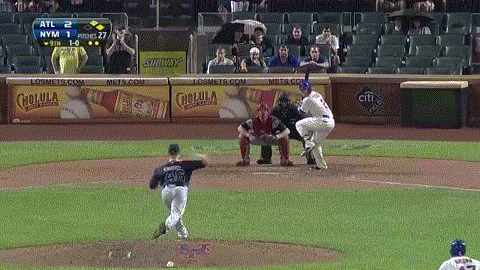 This is what former Atlanta Falcons running back Jamal Anderson had to tweet.
— Jamal Anderson (@jamthedirtybird) July 23, 2013
This defensive play by Jason Heyward has to rank up there with the
Carlos Gomez
game saving catch against Joey Votto a few weeks ago. Atlanta holds on to win 3-2.
Follow us on Twitter LeRoy McConnell III
@kcmac38
Follow us on Twitter
@rbts_baseball
Part of the Sports Kings (
@realsportskings
) network