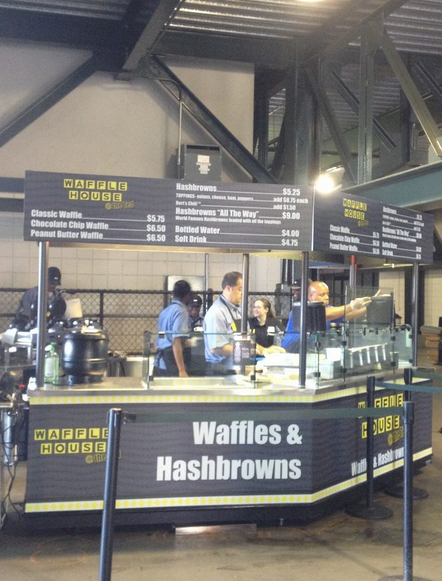 courtesy of cbssports.com
Waffles at a baseball game? That's right starting this Friday, Waffle House will invade Turner Field, the home of the Atlanta Braves. The Braves organization made it public via twitter this morning.
@WaffleHouse will make its debut @ Turner Field tomorrow. Serving hashbrowns & waffles with several different toppings. #smothered+covered — Atlanta Braves (@Braves) July 25, 2013
Can you imagine eating the legendary pecan waffles? They are serving pecan waffles, aren't they? Well, Waffle House is offering hash browns as well. Hopefully this venue will take off and come to stadium near you.
Follow us on Twitter LeRoy McConnell III
@kcmac38
Follow us on Twitter
@rbts_baseball
Part of the Sports Kings (
@realsportskings
) network