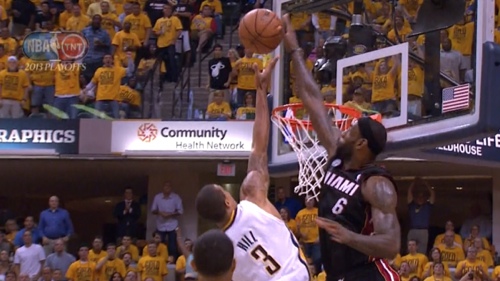 courtesy of hoopeduponline.com
Someone please take the Defensive Player Of The Year trophy away from Marc Gasol and give it to LeBron James. Have you ever seen anyone block more shots on a fast break than LeBron. Just when we thought LBJ was hurt after stepping on Lance Stephenson's foot. What does LBJ do, he ties his shoe tighter then does this to George Hill:
It was a hell of a play but it wasn't enough as the Paceres win game four 99-92.
Follow us on Twitter
LeRoy McConnell III
@kcmac38
@SKsPassThePill