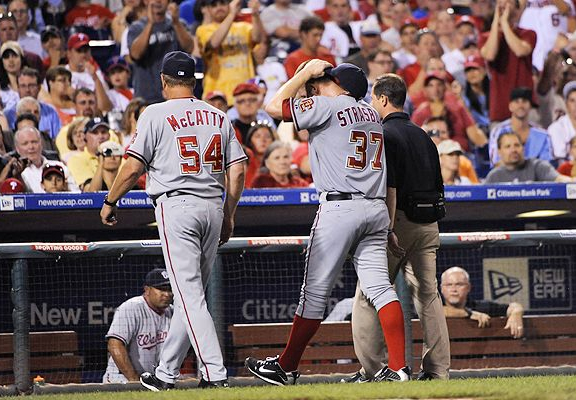 courtesy of espn.com
Stephen Strasberg leaves the game in the second inning against the Atlanta Braves because of a muscular issue in his back. It's unfortunate that injuries are becoming a lingering issue but thank goodness it's not an arm issue. Strasberg has been solid so far this season with a 2.49ERA, 71Ks in 72IPs. It's unknown how sever the injury is or if he will miss anytime.
We all know how careful the Washington Nationals are with Strasberg as they kept Strasberg from participating in the playoffs last season and they will take every precaution that is necessary for their starting ace. Stephen finished the night with two strike outs and surrendered a home run to Freddie Freeman.
Follow us on Twitter
LeRoy McConnell III
@kcmac38
Follow us on Twitter
@rbts_baseball