photo credit to ADAM HUNGER/REUTERS
After being struck by a Jonathan Niese fastball, Atlanta Braves outfielder, Jason Heyward will remain out of action for the rest of the regular season with a fractured jaw. The incident happened in the sixth inning of the Braves vs. Mets game Wednesday afternoon. The throw by Mets pitcher, Niese was not intentional as he looked shaken up afterwards.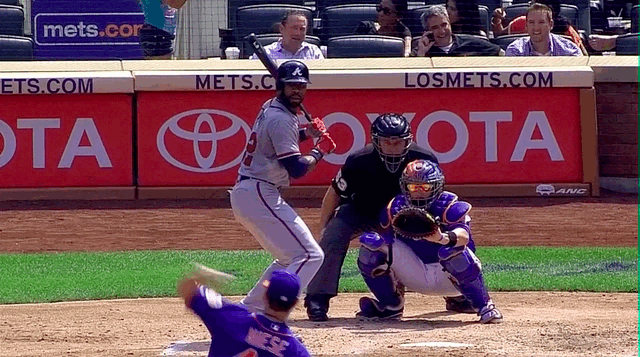 courtesy of mlb.com
"I felt horrible," Niese said. "Sometimes this game can be pretty dangerous. One minute you're playing, the next you're down. I felt terrible, but at the same time, I had to regroup."
This is the second time this season the Atlanta slugger will have to spend time on the disabled list. On April 22, 2013, Heyward underwent an appendectomy and was placed on the 15-day disabled list. Atlanta went on to win the game in extra innings 4-1. The Braves have a comfortable lead in the National League East with a 15.5 game lead.
Follow me on twitter
- LeRoy McConnell III
Follow @kcmac38
- Blog
Follow @RBTS_baseball
- Sports-Kings
Follow @realsportskings